அத்தியாயம் ௰௪ - ஸ்லோகம் ௨௰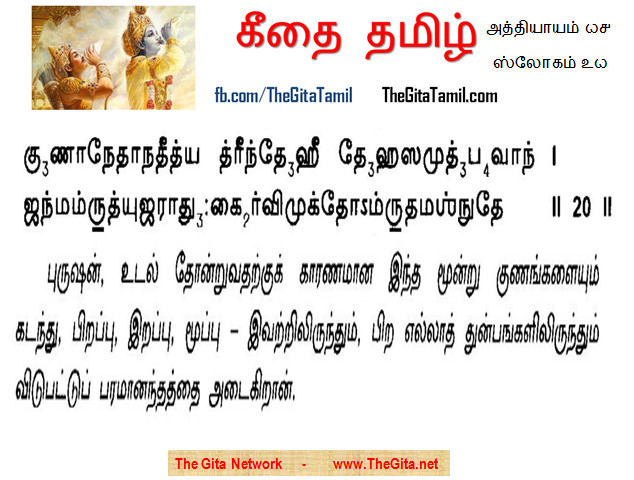 Find the same shloka below in English and Hindi.
TheGita – Chapter 14 – Shloka 20
Shloka 20
A person whose soul has risen above these three conditions of nature that actually lie within the mortal body, he becomes free from the cycle of birth and death as well as from sorrow and temporary happiness. He then enters into Me and thus becomes immortal.
यह पुरुष शरीर की, उत्पत्ति के कारण इन तीनो गुणों को उल्लघन करके जन्म, मृत्यु, वृद्बावस्था और सब प्रकार के दु:खों से मुक्त्त हुआ परमानन्द को प्राप्त होता है ।। २० ।।
The Gita in Sanskrit, Hindi, Gujarati, Marathi, Nepali and English – The Gita.net